Honeymoon to many is not important but to few it is very important and if I may come in I will say its very important, at least now that you guys have exchanged your marital vows its time to relax, settle in and start enjoying your time together as latest couple in town..
Its very important for you to focus on what you want out of your honeymoon. For most couple its now time for them to be alone, have fun and make conclusions on the plans they had before the wedding and lay down strategies on how to build their family.
So guys you have every right to be happy as am bringing to you 9 affordable and fun filled honeymoon ideas....Read below!
1. Go Camping:
I think a week long camping trip will be amazing & fantastic for couples to mesh together.
You're put in a low impact "survival" situation where it's just the two of you and nature. You have a chance to see how your new spouse handles themselves when left with the basics of life. There are amazing national parks in most countries.
2.Stay-cation:
Do you have to go anywhere for your Honeymoon? I think you don't have to, cause the idea of taking vacations on honeymoon is relatively new or don;t you think so?. Prior to the 19th century, a honeymoon involved staying home together for a month to get to know each other physically. Think of how blissful it could be to take a full month off work, disconnect from the outside world, and focus entirely on projects together. You may not be wowing your friends and family with pictures of some exotic location, but they'll be envious of your escape from the rat race nonetheless.
3. Getaway-vacation:
People tend to overspend on their honeymoon vacations to miami, dubai, Hawaii etc. Going to these places doesn't have to be expensive. You don't need to stay in a 5-star resort. You're there to be in the atmosphere of the island, not a hotel room. Book a cheap flight and sleep in a hotel alternative, on the beach or in your car. It's the view in paradise that really matters.
4)
Local Fancy Resort
9-Affordable-Honeymoon-Ideas
Book an expensive resort, spa, or retreat in the city you live in. While this may seem counter intuitive as a cheap destination, when you consider your savings on airfare and other travel costs, you can afford to be treated like royalty within your own city limits. If you book a honeymoon package, you'll end up with a lot of free amenities and extra attention. There's no need to fly halfway across the world to live the good life.

5) Road Trip
9-Affordable-Honeymoon-Ideas
The journey is often more fulfilling than the actual destination. If you fly out to some exotic locale, you'll be stuck on a plane for at least one hour. Use your car if you have one or rent a luxury car, pick a handful of places you each have always wanted to visit, and go on an adventure. You can keep food costs down by packing your own snacks, but it's always a good idea to sample the local delicacies wherever you go, even if it's only a few states over.

6) Boat Riding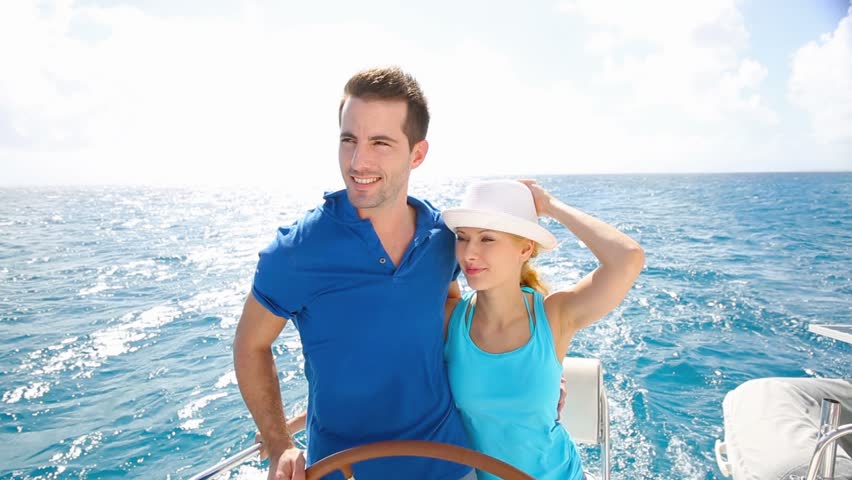 9-Affordable-Honeymoon-Ideas
If the ocean is your thing, a week-long cruise can be really cool. You also have to factor in travel costs to and from the cruise, alcohol, souvenirs, and on-shore excursions. You'll also be surrounded by people. You can charter your own boat and enjoy the experience in private.

7) Themed Retreats
9-Affordable-Honeymoon-Ideas
There are week long retreats all over the world where you can fully immerse yourselves as a couple into a hobby you're both passionate about. Go on a marriage retreat, a ranch, a vineyard/farm, a backpacking adventure, treasure hunt, or whatever you're into.

8) Working Honeymoon
9-Affordable-Honeymoon-Ideas
Your honeymoon doesn't have to be a vacation. For a truly memorable experience, dedicate a week to a charity or volunteer organization. Maybe you've always wanted to volunteer to help out in a local school, help the homeless, etc. Use the time to do something together as a couple that will fulfill you spiritually while contributing to the community. Just because you're on a honeymoon doesn't mean you can't be productive.

9) Festivals, Fairs & Special Events
9-Affordable-Honeymoon-Ideas
Every city, state, and country has festivals, fairs, and special events. Find one you're interested in and fix your wedding time close to it, your honeymoon can be a trip to one of these festivals. If you plan your honeymoon at the right time in the right place, the possibilities are endless.